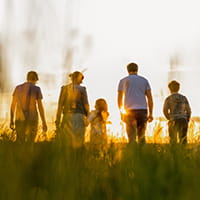 With so much uncertainty in life, it is nice to know that should you be unable to work due to illness or injury, you could still have a regular income to cover your bills and living expenses.
If you have dual roles in the NHS and private work, you could cover your combined income. Policies can insure up to 70% of your income or £6,500 per month – whichever is lower.
Join over 900 MDDUS members who have already enquired about protecting their income. Get a no-obligation Quick Quote to see just how reasonable protecting your income can be - use code MDDUS to receive a 20% discount for the first two years off your premium.
This page was correct at the time of publication. Any guidance is intended as general guidance for members only. If you are a member and need specific advice relating to your own circumstances, please contact one of our advisers.