Dr Richard Brittain is a medical and underwriting adviser at MDDUS. Having graduated from Nottingham University in 2004, he subsequently undertook his legal training in Nottingham and London. Dr Brittain started working in medical law in 2008 and gained MRCP in 2011, eventually joining the MDDUS in 2013.

In this helpful article, he offers answers to some of the key questions commonly asked by locum doctors, including the difference between indemnity and insurance and what information you need to provide to obtain insurance or indemnity.
*If you're interested in joining MDDUS, for a personalised quotation please call 0333 043 0000 or click here.
Am I covered under insurance held by the NHS Trust where I'm working?

Most of the locum roles you will be undertaking will be within the NHS and therefore some of the need for indemnity or insurance is taken care of by the NHS.

This is where it is very important to understand the difference between cover for clinical negligence claims and cover for other medico-legal matters that may arise out of clinical work. These other matters are sometimes referred to as 'non-claims' and can include patient complaints, inquests, GMC referrals, disciplinary investigations, Good Samaritan act indemnity, ethical advice/guidance and even criminal cases arising out of clinical work.

The NHS will provide indemnity for clinical negligence claims against its employees (whether working in a substantive, bank or agency locum role). The NHS will also provide limited support in some other scenarios, such as complaints and inquests. However, it's important to carefully consider whether you need additional indemnity or insurance to ensure you are fully protected in your role. The support provided by the NHS will reflect the fact that their legal teams are not there to support or represent you as an individual, but to represent the organisation.

What's the difference between indemnity and insurance?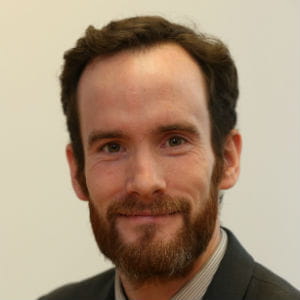 You may be familiar with contracts, terms and policies for household or motor insurance. Insurers are increasingly offering such formal insurance policies for doctors. They set out specific situations in which they will cover the costs of precise scenarios related to both claims (if needed) and non-claims cases. You pay for an insurance contract through a 'premium', which provides you with 'insurance cover'.

The longstanding model for medical defence organisations (MDOs), such as MDDUS, is to provide such support through more flexible indemnity arrangements, without such formal policies and contracts. This means that there is no stringent wording applied to the specific scenarios where assistance will be provided, and discretion can be exercised to reflect the wide range of situations that can may be encountered by doctors. Rather than paying a 'premium for cover' (as you would to an insurer), doctors become members of an MDO and pay a subscription fee for the indemnity provided.

MDOs tend to offer telephone advice line support for initial contact and guidance to help mitigate specific medico-legal risks. At MDDUS you are able to speak to doctors who have specific qualifications in medical law and can offer expert advice, including for emergency situations arising at any time of the day or night. If a case requiring legal representation arises, we also have in-house and external lawyers who can provide additional support.

What determines how much I pay?

The insurance premium or MDO subscription fee will be determined predominantly by the nature and seniority of the role you are undertaking (reflecting the risks and responsibilities of that role). Other factors might relate to any additional cover/indemnity you need (particularly private practice and supplementary roles). Some insurers or MDOs will vary the charges depending on your previous claims or non-claims history.

When do I need my insurance/indemnity to be in place?

Arrangements ought to be in place at the start of any placement. It may be possible to request retrospective membership/cover but only if no cases have arisen over the time you have been working in a role.

What information will I need to provide to obtain insurance/indemnity?

Most insurers and MDOs will want to have information regarding your GMC registration, previous case history with other organisations and possibly a CV/role profile (depending on the nature of the application).

It can take some time to obtain a case history from previous providers, so this should be sought as early as possible.

What cover/membership do I need?

The GMC states you must make sure you have "adequate and appropriate insurance or indemnity arrangements in place covering the full scope of your medical practice in the UK". This is so no patient will be disadvantaged if they make a claim about the clinical care you have provided. In most scenarios, the claims indemnity provided by the NHS should suffice to meet this requirement. However, if you are thinking about undertaking any type of private work, you will need to ensure that you have appropriate arrangements in place to meet this GMC obligation.

Some doctors feel that they do not need any additional assistance or support beyond the claims indemnity provided by the NHS. Others feel reassurance in knowing that arrangements are in place for support to be provided in the event of other medico-legal issues that can arise out of clinical practice.

Some examples of cover provided

Below are some cases that I was directly involved with while working in locum roles. Support was offered by my NHS employer but I found real benefit in taking independent advice and guidance from my MDO.

Sued by a barrister

After my F2 year I worked in an emergency department and reviewed a patient with arm swelling. I undertook various investigations, including Dopplers and CT scanning but there was no obvious cause found. After discussion with the consultant, the patient was discharged with worsening advice. He was later found to have a DVT and sued the hospital for significant loss of earnings, arising from his apparent inability to continue working as a barrister. Many months later, I was asked to provide a statement for the hospital's legal team.

This was the first occasion I had been asked to write a formal statement for an adverse incident and I found real benefit in discussing the case and my statement with my MDO. They reassured me that I wasn't being sued personally and that the steps I had taken meant that my involvement in the case would be very limited. The crux of the matter came down to the discussions I had with the consultant and the subsequent decisions made, and the case was settled out of court. My MDO advised correctly that my only involvement in proceedings was writing this initial statement, since it contained all of the required information.

Cauda equina syndrome

The first complaint case I was involved with also arose from locum work in the emergency department. A patient presented with leg swelling and I undertook a history and examination. Nothing was particularly concerning and the patient was discharged. A few weeks later I received a call from the ED consultant. I was very upset to learn that the patient had gone on to develop cauda equina syndrome (CES) and was questioning why this was not diagnosed earlier. The patient's recollection was that he could not walk when he presented to the ED.

I was very much aware of the classic presentation of CES and confused by the disparity between my recall of the case and the patient's account. After I provided my statement, which included reference to the normal neurological examination I had documented, the hospital's complaint investigation concluded that the patient had been experiencing early symptoms of CES, in the form of a heaviness sensation in his legs. This was not evident through neurological examination. More significant symptoms had developed after discharge and on further presentation to out-of-hours GP services. My management of the case was judged to have been appropriate, based on my documentation and a comprehensive statement produced with the support and guidance of my MDO. On this occasion I felt supported by the hospital but having that additional layer of support and detailed guidance was a real benefit in seeing me through the process.

Stroke in a young person

This case involved an internal significant incident investigation, undertaken when concerns had been raised about the management of a patient found to have minor stroke arising from carotid artery dissection. A medical consultant had raised concerns when the patient was found not to have been transferred to the hyperacute stroke unit. This was the first time that concerns had been raised directly by a senior member of staff in regard to my management, and the independent support of my MDO was invaluable. I was able to write a report which clarified the numerous conversations I had regarding this patient. These included taking advice from the hyperacute stroke unit. It was this advice that meant that the patient was not immediately transferred. In retrospect, this was the wrong decision but I was able to evidence how this had come to pass and the incident was closed.

Thankfully I have never personally been involved in cases that required individual representation for myself, such as can arise in inquests (if there is conflict between a doctor and the employer), GMC referrals, disciplinary cases and criminal investigations. However, having now worked for two MDOs over the past decade, I have seen many such cases arise and know that the support MDDUS and other MDOs are able to provide is of vital importance to both junior and senior doctors.

Choosing an MDO

If you decide to opt for the support that MDO membership can provide, the next consideration is which MDO to pick. This will likely depend on where you are working (particularly if some of your work will be abroad) and what your roles will be.

It's best to start making inquiries early so that you can make sure you have all the information needed to hand and everything in place before you start your role.
MDDUS is one of the larger MDOs, with over 54,000 members, and offers technical expertise, competitive pricing and 'doctors for doctors' personal care that can support you in times of need. We also encourage members to look after their own health and wellbeing, and on joining, you will have immediate access to a confidential and free wellbeing support service called YourHalo.

YourHalo: Emotional Wellbeing is available 24/7 and ensures that our members always have someone to talk to, with experienced healthcare professionals able to offer help and support for dealing with life's challenges.

*For a personalised quotation on joining MDDUS, please call 0333 043 0000 or click here.
Words: Dr Richard Brittain, medical and underwriting adviser at MDDUS
This page was correct at the time of publication. Any guidance is intended as general guidance for members only. If you are a member and need specific advice relating to your own circumstances, please contact one of our advisers.