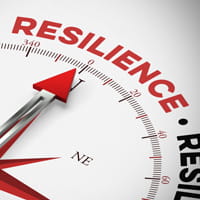 BUILD your confidence in clinical practice in this new, three-hour interactive workshop.
Explore the key concepts of self-awareness and measure your current resilience. Develop a set of core skills to reduce the risk of burnout and improve mental health. And experience a host of practical, accessible tools and techniques to become accountable without fear.
The workshop will be delivered on 28 January 2022 from 9.30am til 12.30pm by MDDUS training partners at Resilient Practice.
This page was correct at the time of publication. Any guidance is intended as general guidance for members only. If you are a member and need specific advice relating to your own circumstances, please contact one of our advisers.