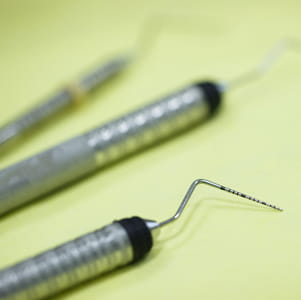 DENTAL practices in England will be the first sector to experience the new regulatory approach by the Care Quality Commission (CQC), which starts on 6 October.
Many of us are familiar with the CQC's comprehensive practice inspections. In the past, around 10 per cent of dental practices were "routinely" inspected each year.
That approach is changing. The new transitional regulatory approach will be an evolution of the Emergency Support Framework (ESF) calls, which the CQC conducted during the pause of routine practice inspections. The focus of the ESF calls has been on the immediate risks from the pandemic, with calls to dental practices largely focusing on the safe and well-led Key Lines of Enquiry. As the CQC has stated that the new transitional regulatory approach will build on this, it may be helpful to review ESF discussion questions when preparing for the new regulatory approach.
The new approach means that the majority of the CQC's contact with dental practices is likely to be by remote transitional monitoring conversations. There will also be some targeted, focused practice inspections, and some practices may experience both a conversation and a follow-up practice inspection if the conversation flags up some areas of concern. In a recent statement, the CQC sets out: "Where we do carry out on-site inspections, our action will be targeted and driven by the information we hold on a service…"
We know from the CQC's own data that 3,315 of the 10,982 dental services registered with CQC have not yet been inspected. One might predict that they would be some of the first to undergo the new transitional monitoring conversations, along with those practices where CQC has identified issues or received information from an external source.
What to do now
It pays to be prepared to demonstrate your compliance during a transitional monitoring conversation. Given that a remote conversation is quite different from a practice inspection, some practices are not only already checking their compliance but also planning how they would respond to anticipated questions from the CQC.
In short
No routine inspections.
Be aware that the CQC is still collecting information from other sources, e.g. people who use services, local groups, and experts by experience.
Prepare for transitional monitoring conversations.
Once further detail is available from the CQC we will update you.
This page was correct at the time of publication. Any guidance is intended as general guidance for members only. If you are a member and need specific advice relating to your own circumstances, please contact one of our advisers.