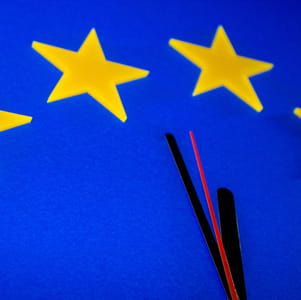 THE UK is facing a crucial Brexit date – perhaps make or break in regard to the prospect of agreeing an EU trade deal.
Whatever the outcome of current negotiations, the end of the Brexit transition period may have a significant impact on health and social care across the UK. This in combination with a surge in Covid-19 cases will be a cause of understandable concern among MDDUS members in relation to patient care and health service provision over the next months and beyond.
Specific concerns include:
Will doctors be supported if a medico-legal case arises from a patient's condition not being managed effectively because of their inability to prescribe certain drugs or utilise medical devices due to Brexit-related shortages (including Covid-19 medications)?
Scenarios in which our members who manage clinical services are unable to access adequate provision of clinical and non-clinical staff to cover sessions normally provided by EU doctors or other health or social care staff – due to the end of free movement of labour across EU-UK borders. In many services and areas of the country, such staff are essential (not nice to have) to ensure day-to-day delivery of healthcare.
Whether and under what conditions/arrangements healthcare services should be provided to non-UK citizens, the assumption being that the administrative burden of managing access will become more unwieldy and time consuming for healthcare providers – particularly GP practices which may not have spare capacity.
European suppliers have been working closely with UK organisations for some time now to ensure that supplies of medicines, vaccines and medical devices will continue to get to patients who need them after the transition period. However, a briefing paper recently published by the Nuffield Trust warns that even with a trade deal the "huge increase in the volume of public and private paperwork and checking required across all sectors will cause bottlenecks that make it difficult to get any goods into the UK, especially from northern France to Kent. These routes accounted in 2018 for 73 per cent of EU imported medicines, implying around half of the UK's total medicines supply, and 90 per cent of EU imported devices."
Government has been asking medical suppliers to build up a six-week stockpile and is building up its own stockpiles. It is also making allowances on key customs processes and arranging new routes into the UK, including rapid air freight for urgent supplies.
In regard to non-UK healthcare staffing, the UK Government has also provided some reassurances. A 2020 research briefing from the House of Commons Library reports that 67,000 NHS staff in England are EU nationals – 5.5 per cent of all staff. Nationals of other EU countries make up 9.1 per cent of doctors in England's hospital and community health services. They also make up 6.0 per cent of all nurses and 5.8 per cent of scientific, therapeutic and technical staff. The report states that it is very likely that there has been an overall increase in the number of NHS staff with EU nationality since the referendum in 2016 – but the Nuffield Trust briefing does highlight future risks.
A likely slump in international migration during the pandemic means there may be a requirement to accelerate already challenging recruitment quotas to address immediate staff shortages. A new system controlling movement of labour from the EU will require considerable paperwork and fees stretching into thousands of pounds for migrants and this could have a deterrent effect, even more pronounced in social care.
A recent BMJ article by public health academics concluded: "Any form of Brexit will make the UK a less attractive destination for EU health professionals. They will lack certainty about many practical issues, such as taxation, portability of pensions, and their right to remain in the long term."
SOME ACTION POINTS
MDDUS will provide members access to advice and support in regard to the above scenarios – in particular any cases arising from an inability to provide adequate treatment due to Brexit-related shortages. However, if access to healthcare is affected, it is important for the doctor to:
Ensure each individual patient is fully informed about the situation – as far as you are aware – and that the benefits and risks of any alternative treatment options due to potential shortages are well understood.
Document this discussion in the patient notes, along with the decision and rationale for how to proceed.
Ensure any changes to treatment regimens are reviewed and followed up as closely as the clinical need requires. If the treatment is likely to interact with another medicine in a specific way (or be contraindicated), the doctor should ensure that the patient is notified of additional monitoring required and that the organisation can implement this administratively.
Staffing shortages: how likely these are after 1 January 2021 is hard to predict but in a scenario where a service becomes overloaded because of an inability to access registered overseas staff, members should raise concerns in line with GMC guidance in this area.
Healthcare for EU citizens: from the end of this year EU citizens not "ordinarily resident" in the UK may no longer be entitled to free routine healthcare, but it will be important for healthcare administrative staff to ensure 'red-tape' does not prevent individuals accessing treatment in urgent situations. In an emergency, any person irrespective of nationality can expect a healthcare professional to act where immediately necessary to save life or prevent serious harm.
MDDUS members can always call us for specific advice, and doctors in these circumstances should act in accordance with their clinical judgement and in the patient's best interests. In conclusion, we would advise our members to pay close attention to information about trends, emerging advice and guidance from NHS contracting bodies in relation to all of these matters.
SOURCES
This page was correct at the time of publication. Any guidance is intended as general guidance for members only. If you are a member and need specific advice relating to your own circumstances, please contact one of our advisers.