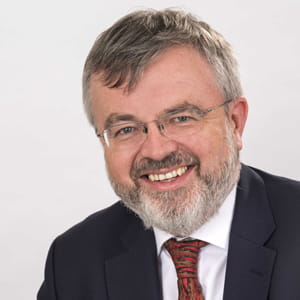 We know that the practical, ethical and legal challenges you will be starting to face will only increase in the coming weeks.
First and foremost, our full service will remain available to our members throughout the duration of this uncertain time. Our aim is to ensure no change to our normal service.
If we are required to make any changes in the light of the UK Government's emergency legislation to introduce new laws across the UK to protect public health, increase NHS capacity, strengthen social care and support the public to take the right action at the right time, we will keep you informed.
We know today that Government has confirmed that it will provide indemnity for clinical negligence liabilities arising from NHS activities carried out in relation to coronavirus where there is no existing indemnity arrangement in place.
The vast majority of MPTS hearings will be scaled back until 5 July and GDC matters until the end of June. We're pressing regulators to respond pragmatically across the board, being robust in triage of cases and getting certainty quickly, rather than cutting corners.
In the light of the prime minister's statement on 16 March and to ensure the health, wellbeing and safety of our staff, I have asked my entire team to work from home for the foreseeable future.
Our London office has now closed, and we will maintain a skeleton staffing presence at our Glasgow office to enable us to deal with practical matters including claims notified by Royal Mail, logistical issues and manage our IT.
Our team is of sufficient size, diversity of skillset and flexibility that we believe we can maintain business as usual whilst working remotely from our two offices.
We invested substantially in our digital capabilities in 2019, and this, alongside being proactive in our recent acquisition of assets to enable home working for our entire staff, means we can be optimistic of providing the service and business leadership MDDUS requires to maintain its continuity of service to you, our members.
It is unlikely we will attend the majority of meetings in a face-to-face capacity going forwards, but will instead make use of the technologies available to us to maintain communication and relationships by conducting meetings internally and externally remotely.
Reporting a claim and ongoing cases
Our IT system infrastructure has been adapted to enable us to work remotely. This means we must urge members to use email rather than telephone communication wherever possible. Not only will this mean fewer unavoidable delays to us assisting you, it also means we will be able to help more members, more efficiently.
If you do need to call us, our number remains the same 0333 043 0000. This service will continue on a 24/7 basis, and as the coronavirus situation develops we will invest in new lines to embed this service and ensure its sustainability.
Membership
I want to give three clear messages about membership:
First, we will enable the return of recently retired members by automatically giving free non-claims indemnity to those who seek to return to practice for the duration of the emergency. You do not need to contact us to access this - we will write shortly to all members who have retired in the last 3 years.


Second, we know that counting hours and sessions will be one of the last things on your mind as you respond to the emergency. So we will enable retrospective adjustments where you either cannot sensibly forecast your workload or it varies suddenly and unexpectedly.


Third, we will continue to do our best to provide the best value that we can as we consider future pricing against this new back drop.
How we will keep you updated
We have developed a new
Q&A page
as well as an
Employment Law Update
page addressing questions we've been asked by members. We've collaborated with regulators and professional bodies to give you the best, clearest answers that we have now. We will continue to refine and update this information.
We will continue to support you with risk management training material and also communicate with you via our social accounts, predominantly our Twitter account @MDDUS_News
At this unprecedented time our entire effort is to support you, our members. If you have a concern, or are unsure who to contact about a difficult decision, contact us. If you are worried about a colleague or your own capability, contact us. And if you need general advice about your membership or regarding work you are being called upon to deliver, contact us.
MDDUS is here for you.
Key contacts
The Membership Direct Line is 0333 043 0000.
This page was correct at the time of publication. Any guidance is intended as general guidance for members only. If you are a member and need specific advice relating to your own circumstances, please contact one of our advisers.