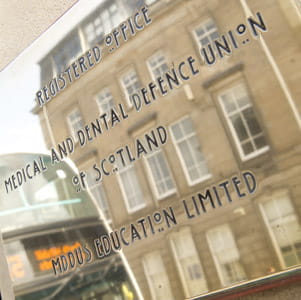 MDDUS will soon begin to look for two new non-executive directors to join our Board.
The Board is the governing body of MDDUS and includes medical, dental and non-clinical directors. Its role includes: providing leadership of MDDUS within a framework of effective governance and controls; developing our strategy and monitoring its delivery; and setting our values and standards to ensure that they meet our obligations to our membership.
We hope to appoint two new non-executive directors. One will bring experience as a practising dentist within a dental chain or large practice, and the other will bring experience as a practising hospital clinician within a private hospital and/or healthcare group. The successful candidates will be commercially minded strategic thinkers with an interest in the work of MDDUS. A strong commitment to the ethos and values of MDDUS will be vital. This is an excellent opportunity for clinical professionals who are keen to broaden their experience of business and board-level work.
The application window will open on February 1st and will close on February 26th 2021. During this period, more information and details on how to apply can be found at: http://www.saxbam.com/candidate-opportunities/
In the meantime, if you wish to receive an email update when the application window opens, please contact Annabel.Fish@saxbam.com
This page was correct at the time of publication. Any guidance is intended as general guidance for members only. If you are a member and need specific advice relating to your own circumstances, please contact one of our advisers.