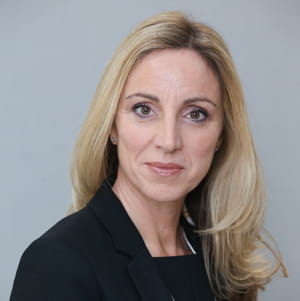 THE MDDUS Board has undertaken a review of the organisation's Articles of Association to ensure that they remain fit for purpose and appropriately govern our relationship with members.
The membership agreed on the new Articles at the AGM on 6 September, 2019. These should enable the implementation of new products, services and membership categories, without being prescriptive or limiting, whilst ensuring ongoing compliance with the Companies Act 2006 and governance "good practice".
Following the adoption of the new Articles, the Board was also pleased to appoint Emma Parfitt as an executive director of MDDUS – the first time that a professional colleague in a member-facing role has been appointed to the Board.
Emma qualified as a solicitor in 1998 and has over 21 years` experience in healthcare law. She obtained her law degree from Cardiff University and a French Diploma of Law from Universite de Picardie Jules Vernes in Amiens, France. She has advised and represented medical and dental organisations, private hospital groups, private hospitals and insurance companies on a range of healthcare issues, including a significant number of high-value complex clinical negligence cases. She also has extensive experience in representing both doctors and dentists in a wide variety of areas including regulatory, inquests and military inquiries.
Emma joined the MDDUS in October 2006 and was appointed Head of Legal in 2011 and Director of Advisory and Legal Services, based in London, in 2016.
This page was correct at the time of publication. Any guidance is intended as general guidance for members only. If you are a member and need specific advice relating to your own circumstances, please contact one of our advisers.