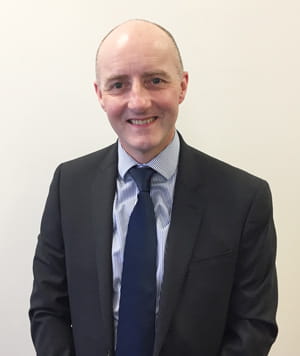 MDDUS has appointed James Parker to the role of Finance Director.
James will provide financial leadership as the mutual develops and expands targeted products and services for its medical and dental professional membership. James joins MDDUS from CS Healthcare, a health insurer based in London, where he was CEO.
MDDUS CEO Chris Kenny said: "I'm absolutely delighted to welcome James to the team at MDDUS. James brings with him a wealth of experience in the insurance and financial services sector. His arrival deepens our expertise and will play a key role in enabling us to build on our success and growth over the past few years. James will also steer us through a period of change as the demands on medical defence organisations evolve in today's market."
James added: "I am excited to join MDDUS at such an important stage of its development and growth. I'm looking forward to being able to continue to build on MDDUS's robust financial position and reputation for excellent service as it evolves to meet the needs of its members in the next decade."
James is a Chartered Management Accountant and has over 30 years' experience working in financial services. Previously he was Managing Director of CIGNA's UK health insurance business in Greenock and before that held various finance roles with Prudential both in the UK and South East Asia.
He succeeds Colin Slevin, who remains as Special Executive Director but will retire from the company in 2020 after 32 years' service.
This page was correct at the time of publication. Any guidance is intended as general guidance for members only. If you are a member and need specific advice relating to your own circumstances, please contact one of our advisers.