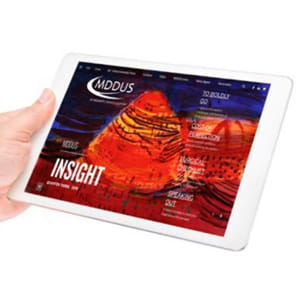 IN October of this year we launched the first edition of our new digital Insight, generated using the premium digital magazine platform, Foleon. This has significantly cut our per-issue production costs, yielding an 85 per cent saving to the membership. The move has also reduced our environmental impact in avoiding the printing and posting of over 55,000 hard copies.
The switch to digital was part of a larger initiative to reconsider our publication programme and how best to communicate with members going forward in 2020. Currently, MDDUS produces five magazines for various membership groups: Insight, Practice Manager, FYi, GPST and SoundBite.
We have now decided to broaden the scope of the content we produce for medical and dental members. Starting in March 2020 we will replace our current range of magazines with three branded quarterly Insight magazine titles:
INSIGHT Primary Care
INSIGHT Secondary Care
INSIGHT Dental
These magazines will cover all the topic areas found in our existing titles and more – with targeted content appealing to a wider range of members. All the Insight titles will be generated using Foleon and sent out via an email link, but those existing members who opted for print will still receive a hardcopy in the post.
The new magazines will still feature important MDDUS news and articles with broad appeal across the membership – but also targeted content aimed at specific professions and healthcare roles, such as GPs, surgeons, specialist physicians, dentists, practice managers/staff, nurses, pharmacists, paramedics, trainees, students and others.
Look out for the first edition of INSIGHT Primary Care in March, followed by INSIGHT Secondary Care in April and INSIGHT Dental in May.
This page was correct at the time of publication. Any guidance is intended as general guidance for members only. If you are a member and need specific advice relating to your own circumstances, please contact one of our advisers.