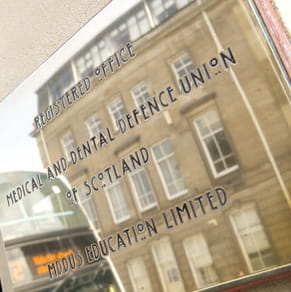 MEMBERS will be aware that in April 2019 the Department of Health and Social Care (DHSC) introduced a Clinical Negligence Scheme for General Practice (CNSGP) which provides state-backed indemnity to GPs and other general practice staff in England in respect of NHS-funded work.
In September 2019, MDDUS entered into an agreement with DHSC under which DHSC will take on responsibility for the historic liabilities of our members and former members who provided primary medical NHS services in England before 1 April 2019 during their membership of MDDUS. This means English GP members will be indemnified by DHSC rather than MDDUS for those liabilities, and claims handling responsibilities will be transferred under the Existing Liabilities Scheme (ELS). Detailed information regarding claims handling will be published by DHSC in due course.
As part of the transfer of the responsibility for providing cover for historic liabilities, we intend to use a 'Scheme of Arrangement' (the Scheme), a formal process that is agreed by members and the Court. The Scheme documents will explain the key terms and what it means for MDDUS and its members and former members going forward. We think that a Scheme is the right approach as it will provide greater certainty to MDDUS and its members that the obligation to consider indemnity cover for liabilities in respect of English GPs' historic NHS liabilities will lie with DHSC.
The Scheme documents, which we expect to send to all members in the New Year, will contain more detail on the proposal and how you can vote on it.
In the meantime, please check that your postal and email addresses are up to date, so we can ensure you receive the letter/proxy form. If you have moved house in the last few months or have another email address that is preferential, please log in to our membership portal on mddus.com to update your details or email membership@mddus.com to allow us to update our records.
This page was correct at the time of publication. Any guidance is intended as general guidance for members only. If you are a member and need specific advice relating to your own circumstances, please contact one of our advisers.