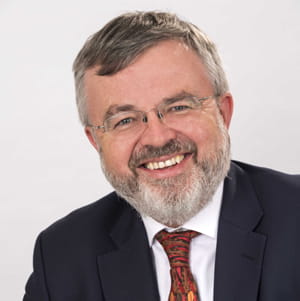 MDDUS chief executive Chris Kenny has commented on the recent announcement by The Lord Chancellor of a change in the discount rate applicable to personal injury lump sum compensation payments from minus 0.75 per cent to minus 0.25 per cent.
Chris Kenny said: "We are extremely disappointed as this small increase to the rate set by the Lord Chancellor does not go far enough and will continue to create over-compensation.
"We fully accept that there must be reasonable compensation for patients harmed through clinical negligence, but this needs to be balanced by society's ability to pay and be fair to claimants and defendants alike. This new rate is likely to encourage more poorly based claims and therefore add to the personal and financial burden on individual clinicians and add cost to the NHS as a whole in the long-term.
"Figures from the NHS Resolution annual report last week reveal that the cost of claims to the NHS continues to rise. The projected £80m saving as a result of this announcement, even if it arises, is a drop in the ocean compared with £2.4 billion paid out during 2018/19. This is clearly an enormous strain on the NHS and Government should be focusing on legal reform to drive down these rising costs – something that MDDUS has been campaigning for some time."
The UK Government lowered the personal injury discount rate from 2.5 per cent to minus 0.75 per cent in February 2017. The Scottish Government followed suit in the following month. The effect was to increase the amount of damages paid to claimants in cases involving loss of future employment and long-term care costs, in some cases significantly
This page was correct at the time of publication. Any guidance is intended as general guidance for members only. If you are a member and need specific advice relating to your own circumstances, please contact one of our advisers.