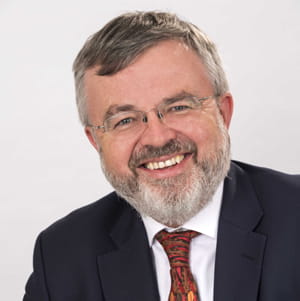 FURTHER details of a state-backed indemnity scheme for GPs have been released as the Government launches a new five-year contract for general practice across England.
The new Clinical Negligence Scheme for General Practice will start from 1 April 2019 and will be operated by NHS Resolution. All NHS GP service providers in England including out-of-hours provision will be eligible to become members of the scheme and will not have to pay a subscription for membership. Government has confirmed that the scheme will be funded through a one-off permanent adjustment to the global sum but investment in the practice contract overall will still rise by 1.4 per cent in 2019/20 even after accounting for the indemnity change.
Responding to the Department of Health and Social Care (DHSC) announcement, MDDUS chief executive Chris Kenny commented:
"Since the state-backed indemnity scheme was announced in October 2017, MDDUS has constantly highlighted the need to protect the global sum from the cost of the future liabilities scheme (FLS). We have continually lobbied for this, so we welcome the commitment to fully fund the FLS now and in future years.
"This commitment to funding 2018/19 increases and the FLS in future years is crucial as the costs of indemnity will continue to rise in the absence of any meaningful tort reform measures. State-backed indemnity will not slow the rate of increase in indemnity costs without legal reform. It is key that the proposed joint work monitors this to ensure primary care monies are not diverted from frontline services to fund these increases.
"We have been waiting for more detail on how this will operate so we welcome the confirmation that the scheme will operate from April this year, though much operational detail is still missing as are details on the management of existing claims.
"What's important now is that GPs in England receive more information about how the new scheme will operate and particularly any workload impact on practices."
The state-backed indemnity scheme does not provide the comprehensive benefits provided to GPs by MDDUS and that's why the BMA has advised: "The scope of the state-backed scheme is to cover the cost of clinical negligence for NHS services. The MDOs will continue to play an important role in providing legal advice, representation for GMC hearings and also for the rare occasion where a criminal case occurs. Similar to hospital colleagues, it will be essential to maintain such medical indemnity."
Kenny added: "MDDUS provides a gold standard service providing medico-legal advice and support 24/7, every day of the year and we will continue to do so for our members. The state-backed indemnity scheme will not cover GPs for non-NHS work, representation at inquests, GMC investigations and disciplinary investigations related to the practise of medicine. The scheme will also not include the expert medico-legal advice and support – something highly prized by our members.
"Fragmenting the integrated service offered by MDOs remains a high risk and we are concerned that there is a real danger that NHS Resolution will put the financial interests of the service ahead of the protection of the professional reputation of the GP. MDDUS will be pressing for the clearest possible commitments on this when we meet DHSC and NHS Resolution to hear more about their operating model."
NHS Resolution has pledged to provide further details in February 2019 on next steps that practices and professionals need to take to ensure that they are covered after 1 April 2019. It has also highlighted that practices and staff will still need to take out "separate medical defence organisation cover for professional practice, additional advisory services, and private work".
This page was correct at the time of publication. Any guidance is intended as general guidance for members only. If you are a member and need specific advice relating to your own circumstances, please contact one of our advisers.