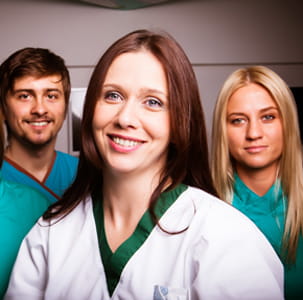 WELL-LED teams are best equipped to meet increasing demands and to manage risk.
With this in mind, and GDC standards requiring dentists "to demonstrate effective management and leadership skills if they manage a team", we have adapted our popular and long-running doctor programme specifically for dentists with management responsibilities.
This five-day programme running one day per month between August and December 2019 will challenge you as a leader and help you positively change the way you manage your team. It will furnish you with the tools to ensure that you tackle change positively and help you create interdependent, effective relationships in the workplace – helping you to recognise the impact you have on your colleagues.
This programme has been approved by NES for 10 sessions of CPD. A certificate will be provided to delegates upon completion of the programme.
CLICK HERE to find out more.
This page was correct at the time of publication. Any guidance is intended as general guidance for members only. If you are a member and need specific advice relating to your own circumstances, please contact one of our advisers.