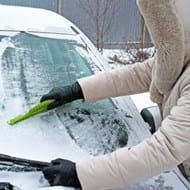 NHS England has announced that it will again be running an indemnity scheme to support GPs doing extra out-of-hours/unscheduled care work and extended hours this winter.
The scheme has been developed in conjunction with UK medical defence organisations, including MDDUS, and will run between 1 October 2018 and 31 March 2019. It is designed to meet the costs of indemnifying additional OOH/unscheduled care work and extended hours this winter and does not apply to pre-existing indemnity arrangements.
The scheme will work the same as last year with the additional cover allocated in blocks of 8, 16, 24 or 32 sessions. GP members interested in accessing the scheme should initially check with their local OOH/unscheduled care/extended hours provider to determine what additional shift cover is required and then contact MDDUS to agree the appropriate package of extra indemnity. You will then be able to add these additional sessions to your current membership with payment being made directly to MDDUS by NHS England.
Any additional blocks of sessions can be applied for when your existing quota has been exhausted (subject to availability from NHS England).
MDDUS Director of Development David Sturgeon commented: "We welcome the NHS England announcement and are pleased to be contributing to sensible, pragmatic solutions for our GPs allowing them the ability to provide additional capacity to ease the strain on the NHS in England this winter. MDDUS members delivered over 21,000 sessions in 2017/18."
Click here for an application form to add additional OOH sessions funded by the scheme.
More information on the scheme including FAQs can found here on the NHS England website.
This page was correct at the time of publication. Any guidance is intended as general guidance for members only. If you are a member and need specific advice relating to your own circumstances, please contact one of our advisers.