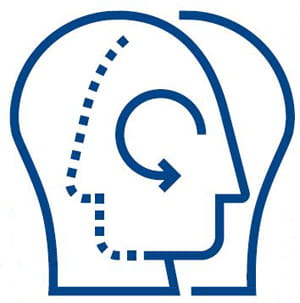 THE recent case involving Dr Hadiza Bawa-Garba has raised concerns among doctors about the risks involved with engaging in reflective practice.
MDDUS has previously encountered cases where members have expressed concerns that they might be incriminated and left vulnerable to criticism as a result of reflective practice.
However, doctors are professionally obliged to engage with reflective practice. The GMC reminds doctors, in Good medical practice and its guidance on Continuing professional development and Leadership and management for all doctors, to reflect regularly on their performance and professional values.
This is an essential part of maintaining and improving patient care, as well as helping a clinician's self-development. Those who reflect on their everyday practice are considered to be insightful.
Medical professionalism requires that doctors learn from their experiences and put patient safety, care and quality improvement first. It is important that doctors are able to reflect honestly and openly without fear of it being used against them.
It is advisable that doctors appropriately anonymise their reflections. This will minimise the risk of proper reflection being used to criticise the practitioner.
The GMC recognises that using information about patients is essential for education and training purposes and allows the use of anonymised data in these circumstances. Clearly in some cases the context alone may identify a patient. The Academy of Medical Royal Colleges (AoMRC) has guidance on the disclosure of information in e-portfolios to third parties and suggests the following:
Anonymise all patient details as far as possible in reflective writings, including any patient identifying data. Healthcare professionals and other parties involved should also not be readily identifiable.
If a subject access request is made by a patient and if it is established that the information within the log is a patient's personal data (i.e. it has not been appropriately anonymised), a doctor's self-reflective log may require to be disclosed under the DPA.
The AoMRC guidance also highlights that there are other circumstances in which disclosure of reflective learning logs may be requested (i.e. in the course of GMC proceedings, by order of the Court/Coroner or by the police). Whether disclosure can be mandated in any of these scenarios will turn on the individual circumstances of each case and MDDUS members are urged to contact us to discuss specific requests.
This page was correct at the time of publication. Any guidance is intended as general guidance for members only. If you are a member and need specific advice relating to your own circumstances, please contact one of our advisers.