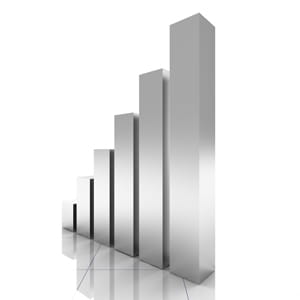 PROPOSED government reform in the regulation of legal indemnity for doctors and dentists not in state-backed schemes will only add to cost and restrict choice, according to MDDUS.
Details of the proposed reform have been published by the Department of Health and Social Care in a recent consultation document on the nature of appropriate clinical negligence cover. It raises serious questions over the future of the current predominating model of occurrence-based discretionary indemnity.
All UK doctors and dentists are required by regulators (GMC and GDC) to hold appropriate indemnity to cover the costs of claims and damages awarded to patients arising out of negligence. Professional regulation for healthcare professionals remains a reserved matter for the UK Parliament.
NHS hospital staff meet this requirement through state-backed schemes, such as the Clinical Negligence Scheme for Trusts (CNST) in England. General practitioners (GPs) currently purchase their own indemnity but the English and Welsh governments have announced plans to offer state-backed indemnity for NHS GPs.
This new consultation applies to practitioners who fall outside of existing or proposed state-backed schemes, including all UK GDPs and NHS-contracted GPs in Scotland and Northern Ireland, as well as private clinicians.
The reform addresses the discretionary nature of provision from all three of the main medical defence organisations (MDOs). One concern is that an MDO might decide to exercise its discretion not to support a member, resulting in the doctor or dentist being personally liable and potentially unable to provide compensation for a patient. This is despite Government acknowledgement that it is "only aware of a limited number of cases where MDOs have exercised their discretion not to support a member".
The document also identifies further risk in the absence of government regulation ensuring that some providers have enough money to meet the costs of claims.
The consultation proposes changing legislation to "ensure that all regulated healthcare professionals in the UK not covered by a state-backed indemnity scheme hold appropriate clinical negligence cover that is subject to appropriate supervision". This would mean MDOs having to fall in line with UK insurers who are regulated by the Financial Conduct Authority (FCA) and Prudential Regulation Authority (PRA).
The Government acknowledges that such a move could push up costs as MDOs would have to pay a 12 per cent Insurance Premium Tax and Financial Services Compensation Scheme levies. This could restrict their ability to provide more affordable cover to healthcare professionals than insurance companies – now a particular issue with rising clinical negligence costs.
Following the announcement of the consultation, MDDUS chief executive Chris Kenny commented: "This consultation is yet another missed opportunity to tackle the real issues that drive rising costs for healthcare professionals.
"Instead of supporting choice and proposing concrete actions on legal reform that would make a real difference, the Government is seeking to impose a cost increase on health professionals by moving to an insurance-based model that will attract a 12 per cent insurance premium tax.
"Patients will not be better protected – the document acknowledges that there is no evidence of harm in the UK from the current discretionary model. Doctors and dentists will gain no benefit. The only winner is the Treasury with its additional 12 per cent premium tax income.
"In short, there is little evidence to support the proposals, nor indeed that there is a real problem to be resolved other than increasing competition and transparency. There does need to be consistent financial data from all participants in the market and there's a case for access to the Financial Ombudsman in the event of disputes. These disproportionate proposals totally miss these opportunities to make a real difference quickly.
"We can at least welcome the fact that Government is consulting properly on this issue in a way that it has not done elsewhere. We therefore urge clinicians, their representative bodies and the devolved administrations to follow MDDUS' lead and respond strongly to Government to urge them to focus on where change is really needed.
"But we will not let this unnecessary distraction interfere with our vital work of supporting our members day in and day out. We are ready and able to continue to offer them excellent service and value for money no matter how this consultation ends."
This page was correct at the time of publication. Any guidance is intended as general guidance for members only. If you are a member and need specific advice relating to your own circumstances, please contact one of our advisers.