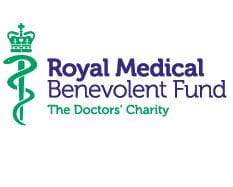 LAST year over 250 doctors, medical students and their families were assisted through difficult times by the Royal Medical Benevolent Fund (RMBF), which has now launched its annual President's appeal (see insert in the latest print issue of MDDUS Insight).
"Alarmingly, the majority of the doctors in need of our help were young, those just at the start of their medical careers," says Professor Dame Parveen Kumar DBE, President of the RMBF, in her appeal letter. "I feel strongly that it must be our priority to help them get back where they need to be: working as doctors and supporting patients."
This year the charity is aiming to double the number of doctors it helps return to medicine and it is asking for donations toward that end.
Professor Kumar writes: "Supporting doctors and medical students back in to work or study has tremendous benefits across the board. For doctors and their families with difficulties, it means regaining stability and independence. For fellow doctors, it means welcoming back an extra colleague to an often pressurised NHS environment. And for patients, it means that their doctor will be back to take care of them in their own hours of need."
Click here to read her full letter and to donate now.
This page was correct at the time of publication. Any guidance is intended as general guidance for members only. If you are a member and need specific advice relating to your own circumstances, please contact one of our advisers.