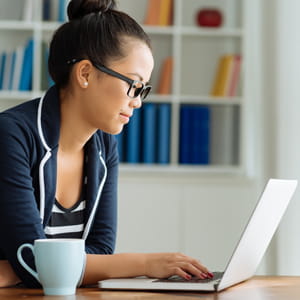 MDDUS members can log into our new website to access a wide range of risk resources, including CPD-accredited modules, video presentations, online courses and webinars.
Find out about key medico- and dento-legal risk areas such as consent, confidentiality and data protection by visiting the Training & CPD page on mddus.com.
There you can click the link at the top of the page to browse all training and CPD and search by keyword, or scroll down to check out our resources for medical and dental professionals.
Members can earn CPD points with our online courses, accredited by the Royal College of GPs and the Royal College of Physicians. These focus on areas such as good practice in consent for GPs, as well as record keeping in both primary and secondary care settings.
Other highlights include our popular GP practice-based drama series, Bleak Practice. Each video episode explores common risk topics such as record keeping, employment law, prescribing and missed diagnosis. There are also links to materials that will help you plan and run practice workshops within PLTs.
Members can also download practical risk checklists on topics such as duty of candour, clinical dental record keeping and results handling; watch video presentations on core risk topics; and access our CQC Toolbox to help prepare for inspections.
To log in, enter the email address you have registered with MDDUS along with your membership number. For help, email risk@mddus.com
This page was correct at the time of publication. Any guidance is intended as general guidance for members only. If you are a member and need specific advice relating to your own circumstances, please contact one of our advisers.