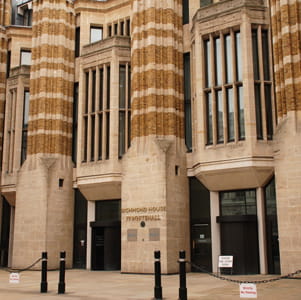 THE Department of Health has announced a decision to delay the publication of its response to the consultation on fixed recoverable costs in clinical negligence cases, citing the recent election and formation of a new government impacting policy development.
Commenting on the postponement, MDDUS chief executive Chris Kenny said: "Almost three years have passed since the Government said they were going to take urgent steps to halt the runaway increase in claimant costs in medical negligence cases. But words have not been matched by deeds and today's non-announcement is another step backwards.
"Patients, professionals and taxpayers alike are paying – and will continue to pay – the price for this wholly avoidable planning blight.
"If Government is really serious about reducing the cost and stress burdens of unjustified litigation on the NHS, then it needs a joined-up approach on tort reform, the discount rate and the consequent need for GP reimbursement to account for increased indemnity costs. A robust cap in cases of up to £250,000 in value is an essential part of that programme. There is no case for further delay."
This page was correct at the time of publication. Any guidance is intended as general guidance for members only. If you are a member and need specific advice relating to your own circumstances, please contact one of our advisers.