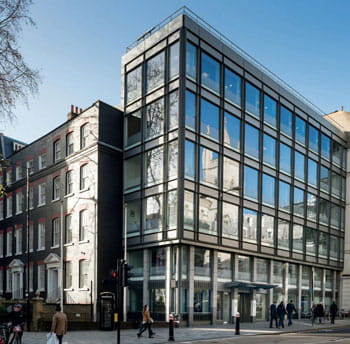 MDDUS has further diversified its investment portfolio with the purchase of 50 Cannon Street in London – a 26,150 square foot office building (pictured above).
In addition, MDDUS has completed a major refurbishment and re-letting of the building housing its London offices, 1 Pemberton Row, to increase rental income.
MDDUS CEO Chris Kenny commented: "These changes enable us to diversify our assets, secure significant capital growth and generate extra income, so ensuring that we provide members with the best value in their subscription. Our separate property company [MDDUS Property Ltd], which now has specific sector experience on its board, ensures that we manage our four building portfolio in the most professional way."
This page was correct at the time of publication. Any guidance is intended as general guidance for members only. If you are a member and need specific advice relating to your own circumstances, please contact one of our advisers.