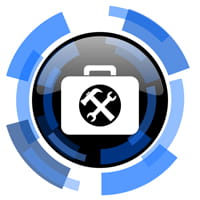 A NEW "CQC toolbox" is now available on the MDDUS website to help members comply with quality and safety requirements.
GPs and practice managers can browse a wide range of resources organised around the Care Quality Commission's five key lines of enquiry (KLOEs).
The CQC is the independent regulator for health and social care in England. All practices in England must be registered and meet the essential standards they have set out. Their KLOEs assess whether a practice is: safe, effective, caring, responsive and well-led.
Amongst the resources available in the toolbox are video modules, risk articles, practical checklists, guidance sheets, podcasts, and video interviews with experts.
New Director of Development at MDDUS, Mr David Sturgeon, said: "MDDUS are delighted to be able to provide our members with this toolbox to assist them in ensuring they meet the essential standards of the CQC inspection regime. The mixture of expert knowledge and practical checklists will help ensure a successful outcome and a positive message to patients of the quality of care provided by the practice."
Click here to browse the CQC toolbox. For members-only content, log in with your surname and membership number.
This page was correct at the time of publication. Any guidance is intended as general guidance for members only. If you are a member and need specific advice relating to your own circumstances, please contact one of our advisers.